Entitled "Coelacanthe" Gordon sophomore EP for InFiné is a reference to an ancestral fish, which survived over the centuries by hiding into deep seas. And rightly so, the eponymous track led by elusive mermaid voices, oscillation of raw synth waves and uplifting melodies is literally (and musically) an invitation to dive into an ocean of deep Techno. 
 "Aokighara" on the other hand puts the spiritual side on the forefront.  A simple structure based on a hypnotic loop and catchy vintage key notes makes a deep emotional difference. This time it won´t be easy for the listener to resurface.
Harder, faster, rawer, "Rouge Merle" is the dark twin of "Bleu Merle" released earlier this year. This track is a predator for the dancefloor, truly insane with its clean percussive 4/4 and its sick "warehouse" sounds. ACID!!!
MK ULTRA is the essential last addition of the discography of Gordon premiered by XLR8R in July 2015. Now, it´s your turn to make to trigger Gordon´s heavy machinery in your forthcoming sets. 
Artwork by Almeeva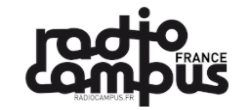 GORDON LIVE/DEEJAY SET 
03.12 / Live / Bars en Trans, Rennes 
17.12 / Dj Set / Carte Blanche InFiné, La Gaîté Lyrique , Paris