It is high time that we publish the 23rd installment of our podcast series. Shame on me for having so many (poor) excuses to postpone its release, including our ancestral website CMS scaring search engines, the predicted death of Soundcloud mixes...
( What Wind Whispers to the trees - Future Sequence )
In actual fact, the reason this podcast is being published today is for completely subjective reasons. Not only did I grant my MP3 player the premiere of this mix, but I also gave it a 9-month period of non-negotiable exclusivity. Actually, I wish I could keep it to myself. But regular email exchanges with Siavash has served as constant reminders to the promise I must keep.
On the other hand – having listened to it during three different seasons – with three different moods of weather – this mix is more apt to launch in November. Siavash`s podcast has an obvious autumnal dimension. A feeling of beautiful sadness as well as a controlled sense of disruption permeates the musical journey Siavash takes you on.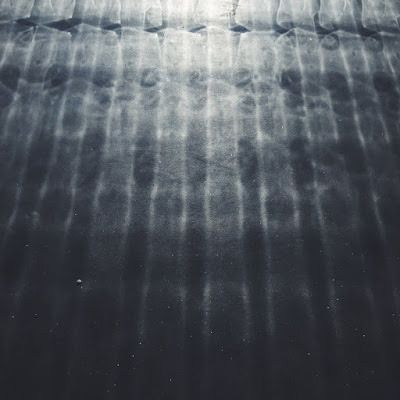 (Subsiding - Future Sequence )
Born in Iran, Siavash mentions Gabarek and Arvo Part as references. He uses poetry of TS Eliot or novel extracts from Dostoevsky in his own productions. He belongs to a new generation of experimental producers – strongly developed on Bandcamp – and advocates of artistically merging Drone, Noise and Modern Classical music. Our paths crossed, when Siavash accepted to give his own vision of Dune by reworking Bernard Szajner´s "Shai Hulud". His new album "Subsiding" has freshly been released by the respected Future Sequence imprint. 
This 23rd Podcast is a long cosmic ballad led by ethereal strings, airy waves and a deep sense of contemplation. Next to established names, like Tim Hecker or Bohren & der club of gore, Siavash Amini introduces us to the Iranian Jazz-Ambient scene and shared the last escapes of his fellow experimental producers.
SIAVASH AMINI LINKS - FACEBOOK - SOUNDCLOUD
SUBSIDING - Out on FUTURE SEQUENCE
TRACKLISTING : 
1- Kyle Bobby Dunn - An excrement suite ( for voices lost again )
2- Celer - (4.8.13) An Evening
3- Faures - Orogenic Uplift
4- Bohren & der club of gore - Bei rosarotem Licht
5- Tim Hecker - 7000 miles
6- Tegh and Kamyar Tavakoli - Disapeared Stratum
7- Umchunga - Should have been done by now *(to be released on Hibernate Recordings)
8- Arash Akbari - Vanishing Point *( to be released on Flaming Pine records )
9- Porya Hatami – Landing