Cesar Urbina is a man of his word. So when he told me six years ago that he would make a podcast that included the greatest Mexican magic, I knew his mind had become clouded from hearing long techno sets at Watergate club in Berlin. But I never doubted for one second that I wouldn't get the podcast. So here we are, half way through his Indian incursion with We:Mantra and his much anticipated new album, Cesar delivers a pysche-magic mixtape and the 22nd instalment of our podcast series. I have to admit, I did not know what to expect from this musical journey. Maybe, a bit of Mariachi guitar blended with Cumbia rhythms? Naturally I was wrong. "Cumbia is much more a Colombian speciality. This mixtape is a journey around the idea of Death".
The thing is that death has a slightly different meaning in Mexico. We all saw those Huichol tapestries ( eg ) enlightened by cosmic motives. They are colourful and often represented by the same divine animals (snakes, eagles etc) with one central religious plant: the cactus. The Peyote, is known to enhance the communication with higher spirits of the other world. Death is another level of reality, like in "The 6th Sense" or "The Others", who could certainly give some credits to one of the major Mexican writer Juan Rulfo ( Wiki ) and his novel "Pedro Paramo" in 1955. Magic Realism is one of the artistic movements that represented better the fascination for wandering spirits and otherness, painters like Julio Galan and Frida Kahlo played with the idea of their own deaths in their work.
The central character of this mix remains Jorge Reyes ( Wiki ). "He was friends with my mother. He was playing every year for El Día de los Muertos. I have this picture in mind of him playing on top of the springs of the national park in my hometown surrounded by the strong psychedelic Datura flowers". Jorge did studies in classic music and traveled extensively in Asia, where he learnt to play percussion and Indian flute. He used synthezisers and pre-hispanic instruments to compose "the most amazing cosmic music". He lead the first progressive rock band from Mexico : Chac Mool. "His engineer was also the father of Paco Rosas who collaborated with Cubenx on a few tracks from On Your Own Again". This definitely sounds like a family affair.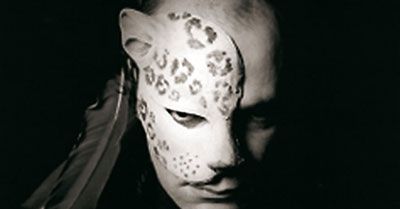 The mixtape starts with a title from Julian Carrillo ( Wiki ), who is "The creator of the 'Sonido 13', that supposedly caused death to birds if they listened to it. His works are from early 1900's, with the Thirteenth Sound being his biggest contribution."
In the sixties, most Mexican bands were recording cover versions of popular rock songs from the USA or UK but the psychedelic rock movement grew stronger during the seventies and they went on to organise their own counterculture festival in Avandaro. Suddenly, La Revolución de Emiliano Zapata ( song Nasty Sex ) gained international recognition and interest from major record labels like Polydor. Toncho Pilatos, from Guadalajara emerged as part of the "Hoyos Funkys" movement. Unsurprisingly, Bob Dylan and Beck cited this band as one of their influences.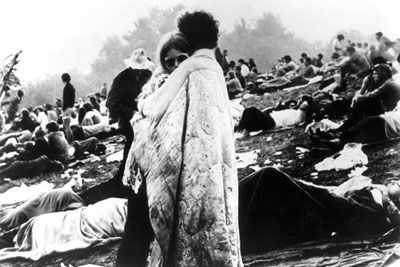 In the eighties, Casino Shangai ( Discogs ), a project led by German-born and Mexican-based producer Walter Schmidt brought post-punk, synthpop and new wave to Mexico. "They might have been fathering two styles, which became major in the shaping the sound of today´s Mexican scene."
From the pop indie-side, the Mexican distributor Opcion Sonica mirrored the 4AD aesthetic in the late 90's, which remains "a big influence for myself and the younger generation". On the pacific side of the country, a new generation of rockers bloomed in the mid 00's, blending motorik drums with tambourine, John Cale's guitar strumming and sweet breathy female vocals, as we can hear from the hazy Lorelle Meets the Obsolete, who, in this mix, represent many like-minded bands of the area.
Nimboestatic from Tijuana (Sonios, Terrestre etc), which later became Static Discos, also had a strong shoegaze influence (Vía Aerea) but slowly turned to electronic music. For experimental and club music, Murcof, Schez, Fonobisa, Fax, Angel Sanchez (Antiguo Automata Mexicano) and now my brother Macario are the best of what Mexican leftfield electronic music has to offer.
"The Mexican vision of death, and the art that it has inspired throughout the country's history is what remains embedded in it's culture. Trends come and go, but the fascination for otherness and afterlife is integral to Mexican music." 
TRACKLISTING 
01 - Julian Carrillo - Cometa
02 – Seekers Who Are Lovers - Cereza
03 - Toncho Pilatos - Blind Man
04 - Chac Mool - Sombras de la Noche
05 - Murcof and Erik Truffaz - Al Mediodia
06 - Jorge Reyes - Invocation
07 - Antiguo Automata Mexicano - Chez Nobody (Latinsizer Remix)
08 - Lorelle Meets The Obsolete - Waitin' for the Orange Sunshine
09 - Casino Shanghai - Sexy Bodies
10 - Sanchez Dub - Where Are All The People Now (Macario Remix)
11 - Vía Aerea - Le Corres de Mi