Vanessa Wagner presents Inland Versions
Through Inland Vanessa Wagner was able to gift us with imaginary landscapes, through which the listeners could roam freely in a gently throbbing natural world, and where each note was a step and every sound formed a path...
Inland Versions is a project that brings all the composers to the present, to thrive in an absorbing conjunction of electronic and piano music; in which the unexpected becomes the new normal.
Re-writing the concept of normality in a way that expresses the unconventional has never been an easy task for anyone, and yet, Vanessa, throughout all her career, has pursued only that path: re-write the conventional in a new unheard form that is endearing, creative, challenging, sentimentally rooted or better said simply hu- man.
This natural predisposition to balance fragile and pure classical sounds with hard beaten dirt electronic ones, is a reflection of John Cage's work on using electronic devices, Imaginary Landscape (1939), from which the title of Vanessa's album comes from too.
When we think about complex sounds that are artificial and yet so inherited in our human conception of music, only one incredible sound designer arises to our mind. And it's her, the modular synthesis mastermind, Suzanne Ciani to sign one of the tracks: "Elf Dance". If the original version by Moondog explores a tender world lulling us in the beauty of imaginary lands, the Ciani's version, instead moves from figurative images to real powerful ones by combining the sounds of a late-night summer sea that while being impetuous is not scary because hugged by a human voice that stands in front of it. It stands not in battle, but comprehension.
The feeling of battle is perceived also in the GAS version of Wim Mertens ́ ́Struggle For Pleasure ́, in which a constant repetitive beat counterposes itself against the Pleasure of a piano. Can love and hate be in a battle? And fear and relief? And sadness and joy? Yes, and GAS proves us how to make them coexist - in human com- prehension, that is methodical and peaceful.
Marc Mélia, in his version of Nico Mulhy's 'Hudson Cycle', creates a battle between an organic piano and dystopic synths, if the first one wins at the beginning, the second overcomes powerfully at the end. The machine has won, de-feating the past but acknowledging that this climax could be possible only through our past music heritage.
The lovely Nadia Struiwigh, in Philip Glass' Etude 9 ́, evokes a struggle in which the textures are the main char- acters. The layers of different sounds shape new lands in which the imaginary can be not creative. The rhythms overlap on each other, the unexpected is vivid, the route is impervious but still known, still reachable and calm in its last beats.
Vladislav Delay gathers all his boldness and takes Nyman' The Heart Asks for Pleasure ́ First in a new immersive drone seduction. As for Vanessa, Vladislav uplifts the unexpected, and this track is proof that you can undress a composition of its sounds, without losing its core. The drones are provocative and yet never redundant or mis- placed - they are simply struggling in their compressive machinery way.
Hüma Utku, through `Struggle for Pleasure ́, gives us the ultimate ending of this journey in unknown territories. This track feels as a self-reflection of our heartbeats through drum and synths sounds that are hybrid, harsh, dark, strong and at the same easily overwhelmed by the sweetness and tenderness of a piano.
Inland Versions is a perfect combination of every emotion. It's a combination of nature and machines, of dreams and fears, of freedom and imprisonment. It's a battle among what we were and what we are and discovering it, through these tracks, it's a bliss.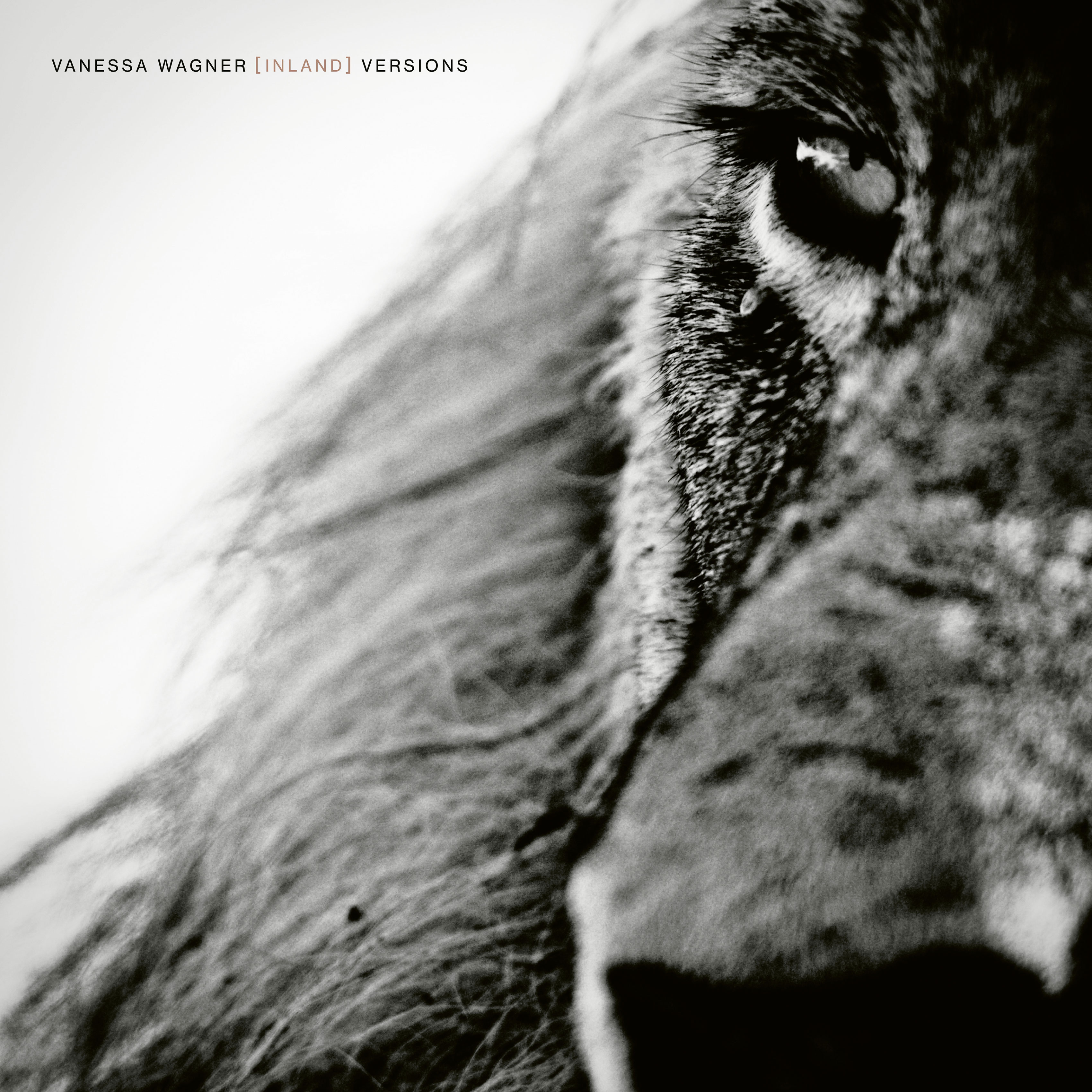 Picture by Laurent Baheux / Design by Motoplastic 
Tracklist
A1-01.Struggle for Pleasure (GAS Version) [WimMertens]
A2-02. Hudson Cycle (Marc Mélia Version) [Nico Muhly]
A3-03. Etude 9 (Nadia Struiwigh Experimental Edit) [Philip Glass]
B1-04. Elf Dance (Suzanne Ciani Version) [Moondog]
B2-05. The Heart Asks Pleasure First (Vladislav Delay Remake) [Michael Nyman]
​6. Struggle for Pleasure (Hüma Utku Version) [Wim Mertens] – digital only
Pre-order the exclusive clear 12" vinyl on Bleep
Stream
About Vanessa Wagner
Born in Rennes, Vanessa Wagner began playing the piano at the age of 7. She was awarded First Prize at the Conservatoire National Supérieur de Musique de Paris at the age of 17. Since then, she has performed all over the world, and her wide-ranging and award-winning discography reflects a vast repertoire and a keen person- ality that aims to create bridges among different music styles as heard in Statea (2016) in collaboration with electronic music composer Murcof. More on her Website