The 6th edition of InFiné Workshop will be held from 27th to 30th August 2014 at La Carrière du Normandoux (near Poitiers). We are delighted to announce the first set of performances, including collaborations between Plaid and Felix´s Machines, Clara Moto & Tyler Pope (Chk Chk Chk) as well as two evenings curated by French label "Nø Førmat! " and "Baleapop" Festival.
During the summer residency, we encourage collaboration between different artistic disciplines, musical genres and personalities. This adventure was originally born from a random label residency invitation in 2008 and has grown into an essential meeting of the minds for the public, artists, children and friends. Every year brings us magical new moments, often unexpected and far from the traditional marked paths.
The existence of the 6th edition relies heavily on the generosity of participating members and the full support of the Adhès'iF association. For this reason we have decided to make this year's entry price a pay what you want basis, so that the adventure can continue to be accessible for all.
2014 LINE UP
The Workshop InFiné 2014 will open on Wednesday with musical appetisers to be savored in the Normandoux's Gardens.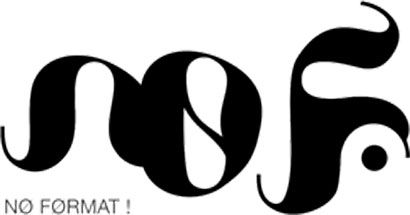 Concerts in the quarry kick off on Thursday evening with a night curated by music label No Format! - celebrating their 10th anniversary with Parisien duo Vendredi and David Neerman & guests.
Friday will be full of surprises with an unprecedented series of collaborations between Austrian producer Clara Moto and bassist Tyler Pope (LCD Soundsystem, Chk Chk Chk), then electronic duo Plaid (Warp) and atypical musician Felix's Machines .
The organisers of Baleapop festival will curate Saturday night and we will be announcing the programme for that evening later this month.
Early workshops and various activities to engage children with music & cooking will be offered to attendees before each evening of concerts.
ABOUT THE WORSHOP INFINE
(more details on The Worshop`s website )
Over the past edition, The Worshops have hosted solo performances from Murcof, Yasmin Hamdam, Dorian Concept, Bernard Szajner, Anne Meredith and Fredo Viola on top of the artists of the label. Many album projects from the InFiné catalogue result from concerts and collaborations from previous editions. This year, InFiné will re-issue Bernard Szajner`s acclaimed "Visions of Dune" after having performed at the 2013 Workshop edition.
ACCOMODATION
For French and English speaking people : InFos Pratiques
PARTNERS