2009: "Thanks for Nothing" – the opening track on Danton Eeprom's first long player "Yes is More" – messes around with genres amidst a blaze of skewed guitar riffs, shaking up some of the more uptight electronic conventions. 2010: riding high, Danton has enlisted under his banner the machines of Tomas More, Etienne Jaumet, Logo and Mikael Stravostrand for the vinyl release of "Thanks for Nothing" out this week.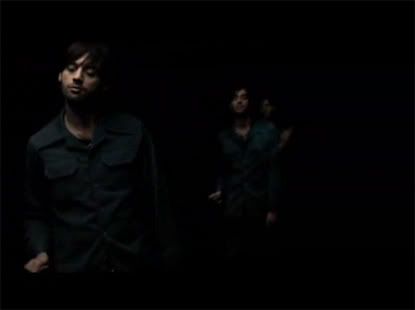 Going back to what he knows? With Danton Eeprom, things are never quite so straightforward: prior to making dancefloors the world over sweat out of every pore, Sir Eeprom had proudly served in rock band "Dust Art" at the end of the 90s. A true punk at heart, with his loyal guitar slung across his back, Danton was to eventually lead the band into the realm of electronic experimentation, as is evident from the one and only album they ever recorded. 
DUST ART on Myspace is HERE
+ TOMAS MORE (his partner on Fondation Records) for a dark and dynamic reinterpretation. 
Preview it on the Selected Modern Podcast # 126 – HERE
+ ETIENNE JAUMET, one of this year's most talked-about artists and his dreamy electro soundscapes. 
Preview it on XLR8R – HERE  
+ LOGO – newly signed to Kitsuné… 
Preview it on Alternatives (France Inter) – HERE
+ Give Me Pain", another key track on the album, receives the MIKAEL STRAVÖSTRAND treatment, resulting in what can only be described as a real and truly hypnotic tour de force. 
On Tiefschwarz latest mix (Radio Fritz Berlin) – HERE
So yes, it should really be thanks for everything...
Moreover, Danton will play at We Love Sonique Part II this week end with Vitalic, Cassius and James Holden. More infos HERE