You might have seen already the new of Spitzer on the web : Clunker (watch it here). Behind the scene, there is a  whole team, who worked really hard to make it happened. We asked Benjamin Malherbe who directed it to talk about it.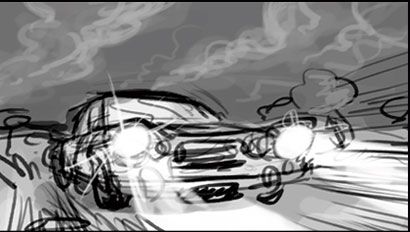 Apparently Spitzer and you are as thick as thieves. Was it them who asked you to do their video?
Yes, we have been good friends for ten years now, but we never did anything criminal. We met on a surf trip in Seignosse (in the south west of France). We have in common a limitless love for big waves. We spent so much time laughing during those two weeks that we decided we would stay friends longer and see what would happened. We were surfing with Damien 3 months ago, so this relationship still goes strong. Regarding the video, I remember I was the first one to offer them to do a video with their music a while ago. Then we talked about it again… . I had mixed feelings about this project as it is always delicate to work with good friends. You don't want to ruin your friendship if something goes wrong… Hopefully, they seem pretty happy with what I did so we'll be able to go tickle waves together again!
Tell us about your career. What's the difference between advertising, cinema and music video?
I have a background in Special effects. I first took an artistic course, then a 3D school (Mélies in Orly) and directed a short animation movie, which I sent to companies specialized in special effects to get a job. 
I eventually joined the BUF Company, first as an animator on Besson's cartoon "Arthur and The invisibles", quickly upgrading as a supervisor on movies such as "Speedracer" (from the Wachowski brothers), and then mostly working in advertising. After a few years sitting next to the director, I swap sits and started directing commercials for M6 and finally this music video comes. In general, the videoclip offer more freedom than advertising, where it comes to satisfy the specific request of a client. The videoclip is an interesting exercise,  it´s about  creating a visual atmosphere which matches the sound. That´s the other way round for a film.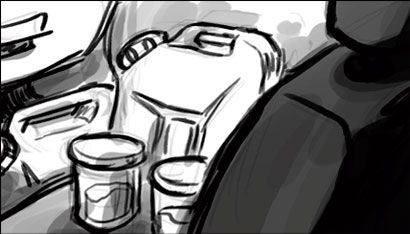 How do you build a scenario from a track like "Clunker"? 
Speaking about a real scenario seems to me a bit presumptuous, but it´s true we wanted tell a little story with a beginning, a climax (the opening of the trunk) and an end. Many music videos have nothing to tell. We wanted to something different. We knew we wanted to go visually black and white, like in Coppola`s Tetro. We all think about this idea. We read again the lyrics and kept the idea of man and his old American car, the clunker, and his urge to get somewhere.  From the beginning we wanted to include the ocean in the video, that's how we came up with the idea of the mermaid. That was it…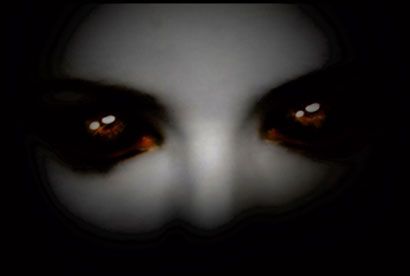 What kind of budget do you need for a project like this? How much time did you spend on it?
Let's say that this video was made with a crazy lot of energy from the whole team, starting with my producers Sam Magal and Nicolas Méliand from Bollywood. They found me a great operator chief, Antoine Sanier, and an amazing team who shot the film night and day, under the rain, storm and thunder around the Etretat cliffs (in Normandie). I was watching them during the shooting and thought "They are nuts for agreeing to do that…". When we were looking for the right location, one week before the beginning of the shoot, Antoine told me how complicated the subject we picked was. A man carrying a naked woman in the cold, a man driving an old Cadillac (it's always tricky to film a driving car), a mermaid tail in 3D… We had all the elements for a big wash-out, but thanks to everybody, our road movie is a success, well, I believe…
Then the post-production took over. About 7 people, managed by Nicolas Nepveu, spending their time drinking black coffee all day long to give life to our Mermaid, to bring clouds in the light of the day, thunders in the darkness of the night. I spent myself almost two months on the video, between the setting, the shooting and the post prod. In the end, it was an amazing adventure and I can't thank enough all the people who got involved with this project. I'm now dreaming of luxuriant forests, mud and medieval fantasy… anyone interested ?!
Storyboard by Hervé Barbereau
Video Directed by Benjamin MALHERBE
Artist : SPITZER
Label : IN FINE MUSIC
Commissioner : Yannick MATRAY
Production Company : SMALL FAMILY BUSINESS
Executive Producers : Sam MAGAL / Nicolas MELIAND
Production Manager : Capucine JORE
Unit Production Manager : Audrey SILLET
Production Assistant : Stéphane RIVERON
1st Assistant Director : César CHABROL
DOP : Antoine SANIER
1st Assistant DOP : Marine GOUJET
2nd Assistant DOP : Benoit JAOUL
Gaffer : Quentin AMEZIANE
Gaffer Best Boy : Benjamin CATALIOTTI
Key Grip : Julius SAFFROY
Hair / Make Up : Avril CARPENTIER
Stylist : Evelyne TOMLINSON
CAST
The Driver : Noel HAMANN
The Siren : Jeanette ASABERE
Petrol Pomp Attendants : Mathieu & Damien BREGERE
POST PRODUCTION
Editor : Philippe ROCH
Grading : Marie GASCOIN & Anthony LYANT
SFX Surpervisor : David FAYO
Animation : Benjamin MULOT
Modeling / Texturing : Alexandre RIBEIRO
Rendering : Miguel RIBEIRO / François DEBONNET
Compositing : Nicolas GAUTHIER / Natacha LEROUX / Maxime NEKO /
David POULAIN / Cyril SICARD
© InFine Music – Small Family Business/ 2012