November 13rd, 2006: The first InFiné release. A visionary piece on which a young Luxembourgish musician, Francesco Tristano, interpreted at the piano a mythic anthem of the Detroit scene originally produced by Derrick May. Nearly 40 albums and a hundred of singles later – all genres and formats mixed – the label can be proud about their first decade where the fundamentals of the music market have renewed several times, without abandoning their original values. At each memorable milestone, the label could count on 'its family', the confidence of its team, artists, graphic designers, video makers, technical providers of course, but also its "worker bees", who became essential to the survival and the regeneration of our small business.
Infiné10 compilation
This selection is a mirror of our daily activity as a label. For its curators, this compilation is evocative of a discovery on record and on stage, sometimes of first contacts with artists, often of passionate speeches with our A&R director, and of repetitive listening sessions in our office in the 18ème arrondissement in Paris. But its also evocative of less-gratifying time-consuming activities, but nonetheless essential and demanding such the preparation of press sending, the translation of press releases, the upkeep of guestlists for InFiné nights or the update of the vinyl stock for our online shop.
#TOMORROW SOUNDS BETTER WITH YOU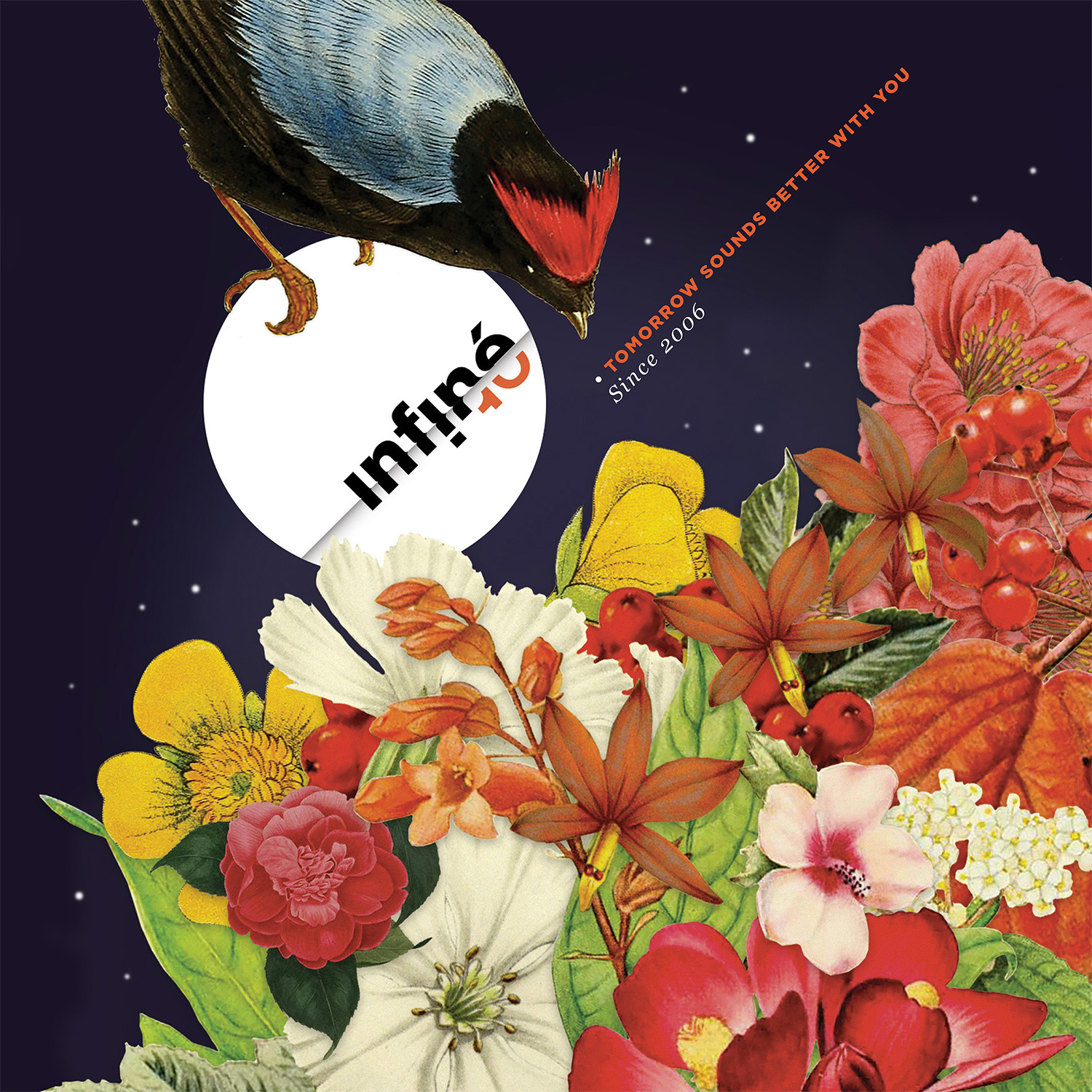 Infiné10 live
11.02.2017 - Laval, 6par4 (France) - Deena Abdelwahed, Arandel, Cubenx
25.02.2017 - Saint-Denis de La Réunion / Les Electropicales, Cité des Arts (France) - Rone, Arandel, Gordon
11.03.2017 - Rennes, Ubu (France)  - Danton Eeprom, Gordon, Cubenx
17.03.2017 - Paris, Gaîté Lyrique (France) - Apparat, Clara Moto, Arandel, Cubenx, Fraction, Gordon, Secret Of Elements, Irène Drésel
24.05.2017 - Lyon, Le Sucre / Nuits Sonores (France) - Apparat, Clara Moto, Arandel, Almeeva, Dresde
06.05.2017 - Blueproject Fondation, Barcelone (Espagne) - Murcof
08.07.2017 – Blueproject Fondation, Barcelone (Espagne) - Pedro Soler & Gaspar Claus
Infiné10 at la Gaîté lyrique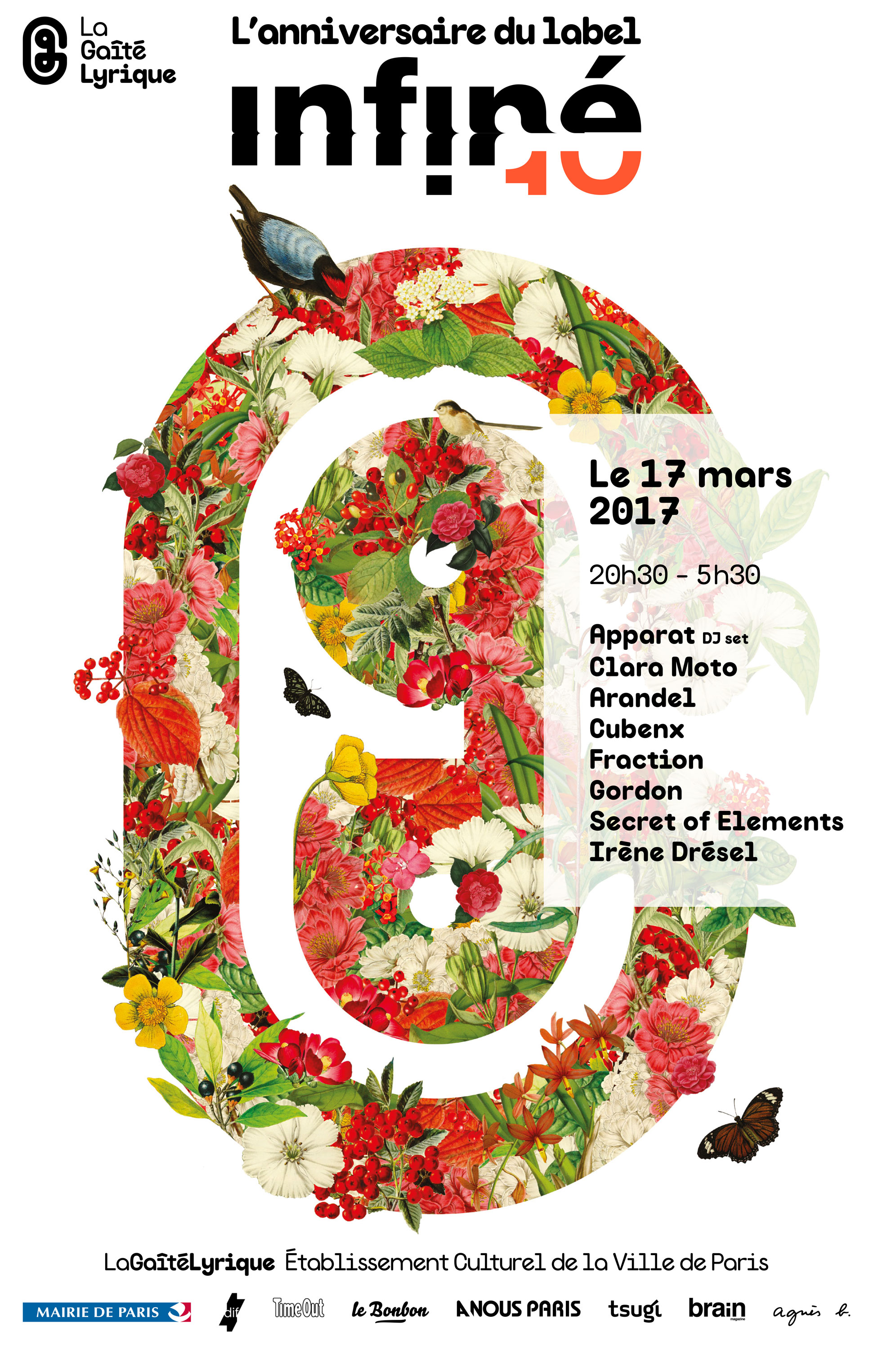 Watch the video report of this incredible night
Listen to Cubenx banging dj set 
Infiné10 playlists
Infiné10 goodies
Order our beautiful posters